In the past, Tony's profession as a builder, he regularly bought home bits of copper pipe, nails and even the odd copper water cylinder. We used to take them to the scrap yard for re-cycling but now the stock is usually shipped to China for processing. We thought that there must be something better to do with it than sending it on a trip of 4898 miles for reprocessing.
We've always loved the patina that copper has especially when it is heated and polished. So we designed a range of natural copper jewellery. But we also love colour and copper is a perfect base for enamels. We managed to find an old enamel kiln at a car boot sale and having previous experience in vitreous enameling we set to creating our own designs.
See our shop for current stock or contact us if you have something more bespoke.
Old pipes are cut and flattened to make copper blanks for pendants and earings which are then enamelled or left natural.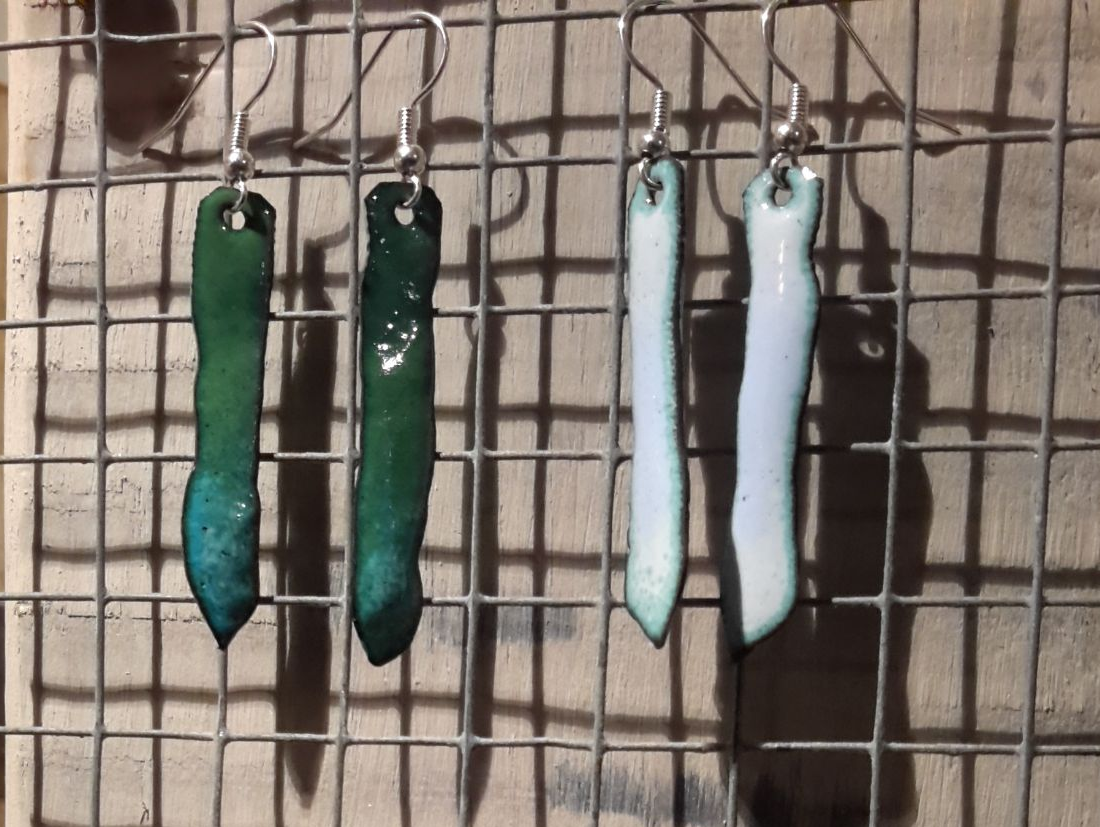 You can never calculate how many nails you need for a job so there are always some left over. The nails are flattened to make earings. The heads don't go to waste either !
Small bore gas and heating pipe are cut into small beads and either left natural or enameled to produce stunning bracelets. Any additional beads that are added are sourced from car boot sales and charity shops.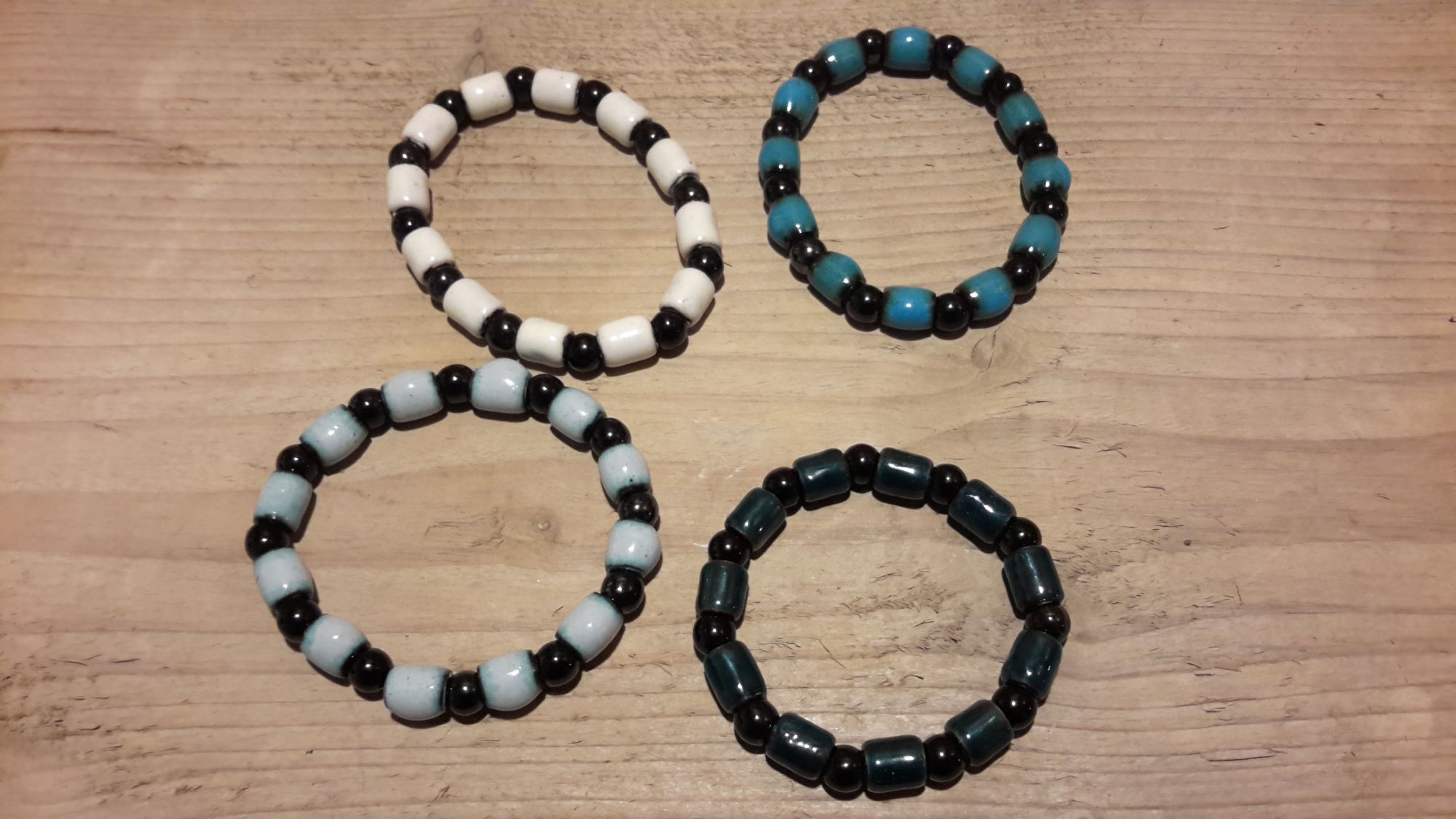 Larger pieces of copper are hammered and folded then decorated to make these stunning cuff bracelets.